Article Options
Mark as New

Mark as Read

Bookmark

Subscribe

Email to a Friend
Barnaby Wood (Barnaby)
Protection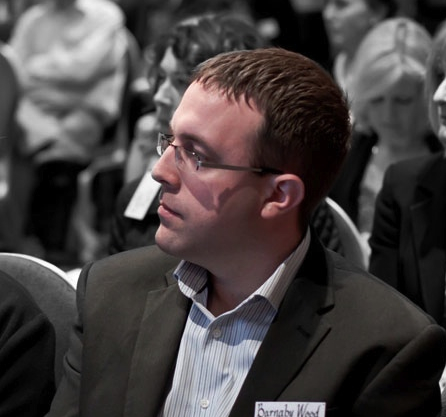 Barnaby
Organisations throughout EMEA often view backup and recovery as a necessity; they do not appear to support productivity, drive growth or increase profitability. This perception is understandable given the number of products in the marketplace that simply address backup and recovery alone. Narrow capabilities that do not even cater to all areas of the infrastructure have a tendency to worsen complexity and increase costs rather than the opposite outcome that IT teams strive for. This narrow set of capabilities is also detrimental to the wider IT infrastructure as businesses look to modernize infrastructure and make better use of their information.
Industry analysts support the premise that three information challenges drive technology decisions[1]:
Extending virtual and cloud
Keeping pace with data growth
Reducing cost and complexity
At the Gartner Conference in December, Gartner's Dave Russell commented, "most backup systems are antiquated and designed for architectures and environments that are no longer the norm."
The problem that underlies this premise is two-fold. Firstly, in information protection terms narrow capability-sets limit functionality today, but worse than that, restrict choice in the wider infrastructure for the future. Secondly, beyond product choice is process and understanding. Symantec research across a wide range of 'consumers of IT' indicates that knowledge around backup and disaster recovery planning, strategy and implementation is often limited. The knock-on effect for the business of this limited knowledge is the very reason that information protection continues to increase in importance; we rely on information constantly as a backbone of business and in many cases as a competitive advantage.
Extending Virtual and Cloud
Well understood as drivers of change in IT departments throughout EMEA with an adoption rate for server virtualization of 79% and cloud adoption of 56%[2] these two continue to proliferate messages of cost benefits and simplification. Perhaps we consider cloud as 'virtual that somebody else does for me' and gain a better understanding of the nature of where information is stored.
Whilst the adoption of public cloud storage for backup in EMEA remains well behind adoption of web hosting, email hosting, content filtering and productivity solutions it does demand a new level of flexibility in planning information protection for both the short and longer term futures. We find ourselves moving rapidly from static, largely on-premise, physical infrastructures that are designed and built to last for a number of years, to infrastructures which are specifically designed to account for and embrace change across a wide variety of platforms, technologies and delivery mechanisms: physical, virtual and cloud.
Keeping Pace with Data Growth
Over many years the increasing growth of data has been of significance to IT teams looking to access, manage and protect company information. That data now resides in a greater quantity of ever more disparate locations within or outside one geographical location. Estimates suggest that global data will reach 7.9 Zetabytes in 2015, up from 1.2 Zetabytes in 2010. Furthermore the same estimates forecast that number will have increased to around 40 Zetabytes by 2020.[3] Today over 60% of that data is unstructured and therefore in many cases, unmanaged and potentially difficult to protect and restore. Whilst many conversations circulate around big data and driving value from vast quantities of data, the day-to-day issue for most organisations is one of meeting and improving recovery point and recovery time objectives (RPO and RTO). Powerful, integrated technologies enable more frequent backups and rapid recovery across physical, virtual and cloud, different operating systems and applications.
Reducing Cost and Complexity
Whilst company revenues are expected to increase throughout 2015, IT budgets are largely expected to remain at 2014 levels[4] driving the need for IT teams to deliver more to the business with the same, or less resource. The end of support life of Windows Server 2003 in July 2015 will be a driver for many organizations to review hardware and software estates; to look to new technologies in an effort to take account of flat or declining budgets. Although it often becomes an afterthought, backup and recovery can consume a significant portion of budget not in terms of product purchase necessarily but in terms of staff cost: skills required to manage complexity with so many facets to the infrastructure. Despite industry analyst recommendations[5], some organisations continue to make use of multiple products to protect the different platforms or technologies within their environment.
Flexible, Powerful, Easy
IT infrastructure is no longer built to last, but built to change across a combination of virtual, physical and cloud. You can take confidence in Backup Exec 15's breadth and depth of integrated capabilities and have the flexibility to make business-centric decisions for IT, safe in the knowledge that information is protected and recoverable whatever your platform or technology. It's Time for backup and recovery that enables choice.
Ever-increasing volumes of data across a wide range of platforms and applications impact recovery objectives. Backup Exec 15 enables intelligent protection of information that brings recovery points closer and recovery times shorter, maximising available infrastructure resources. Backups take place more frequently, restore is completed as soon as it's needed. Once captured that data is easily transitioned and repurposed in virtual infrastructure for test, development and analytics. It's Time for backup and recovery that outperforms expectations.
Business productivity is driven by innovation not by underlying process. Backup Exec 15 can be purchased, maintained and renewed through a single, all-inclusive license meter that enables full functionality; deployed, managed and upgraded centrally. Combined with a robust architecture which maximises reliability Backup Exec 15 helps you spend less time 'doing backup.' It's Time for backup and recovery that gives your time back.
The broad set of capabilities delivered in Backup Exec 15 brings value to business beyond recovery of information. Supporting and enabling the extension of IT infrastructure ever-further into the latest technology leverages the benefits that virtual and cloud infrastructures bring. Making use of this single touch point to manage the increasing volumes of data and the recovery demands imposed not only helps IT to make the best decisions but also to put more into productive, innovative activities. It's Time for backup and recovery that drives your business. It's Time for Backup Exec 15.
Join the Conversation #ItsTimeForBE15
---